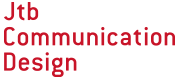 Secretariat of InterAqua
executive committee
c/o JTB Communication Design, Inc.
Celestine Shiba Mitsui Building, 3-23-1, Shiba, Minato-ku, Tokyo, Japan 105-8335
Phone:+81-3-5657-0757
Fax:+81-3-5657-0645
E-mail: interAqua@jtbcom.co.jp
With a view to furthering open innovation, this exhibition and its concurrent events offer extensive business matching, along with various opportunities for networking among participants.
Outline and Features of the System
The business matching system enables participants to create new technical partnerships and alliances by allowing them to easily set up meetings and with other members. - Using the system helps you to make the most out of the 3 days of the event.
How Matching Works