Organizer
Media Partner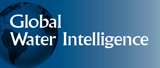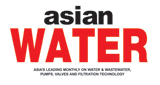 Global Partner

Concurrent Events
Contact
Secretariat of InterAqua
ICS Convention Design, Inc.
Chiyoda Bldg., 1-5-18 Sarugaku-cho, Chiyoda-ku, Tokyo 101-8449 Japan
TEL: +81-3-3219-3564
FAX: +81-3-3219-3628
E-mail: interaqua@ics-inc.co.jp
InterAqua 2014 is now closed.
Thank you to all of those that visited.

Date
Weather
Visitors

(Includes the concurrent exhibition)

January 29 (Wed.)
14,702(14,702)
January 30 (Thu.)
14,595(15,606)
January 31 (Fri.)
16,544(17,908)
Total
45,841(48,216)
※Indicated are the numbers of registered visitors and in ( ) the number of visits (counted once per day)

2014/3/24

Website is open. Reserve your booth now!