HOMENEW! Water Solutions for Industrial Users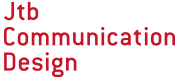 Secretariat of InterAqua
c/o JTB Communication Design, Inc.
Celestine Shiba Mitsui Building, 3-23-1, Shiba, Minato-ku, Tokyo, Japan 105-8335
Phone:+81-3-5657-0757
Fax:+81-3-5657-0645
E-mail: interaqua@jtbcom.co.jp
Hotel Reservations

For Your Water Demands and Solutions,
Find and Meet in Face-to-face with Your Potential Partners !
Related Exhibit Stands
Booth No.
Exhibitor's name
Exhibited products / services
1H-23
ASSOCIATES
Water Problem Solving In Your Overseas Factories.etc!Our overseas offices send experienced engineers to your place at an affordable price.
1B-13
Astec irie
Production of flocculants applying unusual iron chloride recycling, and urban mine recycling.
1N-22
GLOBAL FIAM
1C-20
Hach Ultra
KK Hach Ultra has experienced the water quality brand instruments, TOC for Wastewater and PW and DO in various market for more than 60 years.
1N-19
IGADEN
Water treatment system by electrolysis technology Cooling tower water treatment system,Wastewater treatment system
1P-25
Japan Environmental
Science Laboratory
Eco-friendly wastewater treatment system utilizing oil-splitting bacterium.
1D-19
Kankyo Technos
With advanced technology and abundant experience, we propose the pure water equipment necessary for customers and offer it at a low price.
1H-22
KASAHARA CHEMICAL
INSTRUMENTS
1J-23
KENEK
Electromagnetic Current meter, Propellatype Current meter,Wave Hight meter are exhibited.
1F-16
KURITA WATER INDUSTRIES
We aim for the ultimate water circulation society by providing our solutions of water Supply, Reclamation, and Refining!
1F-22
Kyowakiden Industry
We propose a novel system for oil contained waste water treatment using ozone micro-bubbles and submicron-fibers.
1B-13
Ligaric
We can produce Ultra Fine Bubble in high efficiency stably. I display "Buvitt" where the effect is demonstrated in washing, the field of cleaning.
1N-23
Morishita Environment
We will provides optimization of factory wastewater. Simple measurement of COD will be carried out at the exhibition hall. If you are interested in measuring, please bring wastewater sample (about 10 ml).
1U-22
MDI
MDI suggest Waste Heat Recovery with various items. We have some water treatment items also. Please visit our booth.
1H-20
Murakami Corporation
Water purification and deodorizing will be realized by Bub-Glass(our registered trademark), one of the formed glass. You can see Bub Glass made of edge of recycled pure glass.
1S-23
Nagase Techno-Engineering
1B-13
Nakashima bussan
We are going to show fine bubble generator which can apply for field of cleaning and field of environmental improvement for aquaculture.
1B-13
NANOX
Ultra fine bubble enables sterilization, cleaning and water quality improvement. Our equipment efficiently produces Ultra fine bubble of 500 million / ml.
1F-19
Nihon jisui hanbai
Running cost unnecessary, scaling countermeasure NO 1 water treatment equipment "Emile"
1N-25
SEKISUI AQUA SYSTEMS
Bolt assembled type panel tank with wastewater treatment tank being on the ground to improve quality and maintainability
1P-19
SENSEZ
We are developing, designing, and manufacturing pressure sensors and throw-in type water level gauge.
1P-22
Taiwan Press
1L-22
Taki Engineering
1D-22
TEIJIN FRONTIER
Fibrous Media for water treatment, Functional Fibrous Filter Media, Dehydration aid, etc.
1Z-18
Tiki-tak,AQUA EASTER COMPANY
1N-20
Toyo Aquatech
1L-25
TOYO SCREEN KOGYO
1F-25
Yachiyo Engineering
Water Risk Lab of Yachiyo Engineering will explain water risks in your business and guide how to assess and manage
1B-13
YBM
Ultra Fine Bubble Generator「FABI」Demonstration!
1L-19
YUASA MEMBRANE SYSTEMS
We show Backwash Flat Membrane System to collect solid from liquid for valuable resources and volume reduction easily.
1B-13
Zec field
Lightweight and energy-saving realized by development of high performance equipment based on original theory. It can be expected to be utilized in a wide range of fields.