HOME > Seminars > Aqua Week 2018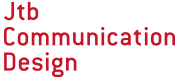 Secretariat of InterAqua
c/o JTB Communication Design, Inc.
Celestine Shiba Mitsui Building, 3-23-1, Shiba, Minato-ku, Tokyo, Japan 105-8335
Phone:+81-3-5657-0757
Fax:+81-3-5657-0645
E-mail: interaqua@jtbcom.co.jp
Related Event

Hotel Reservations
Aqua Week 2018
InterAqua 2018 also features "Aqua Week" a series of seminars with presentations on the latest in the water industry.
2018 JDA Forum: Latest Workshop and Panel Discussion with Distinguished Experts for Seawater Desalination and Environment & Water Reuse in the World
English
Presentations by invited lecturers (Nikolay Voutchkov, President, Water Consultants, LLC; Valentina Lazarova, Former Head of Water Reuse Department, Suez, up to the end of 2017) and a panel discussion on "Seawater Desalination and Environment & Water Reuse in the World". Private Meetings with the lecturers will also be available for a separate fee. Details are available at: https://www.japan-desalination.jp/2017/10/25/2018-jda-forum/
Date & Time

February 15 (Thurs.) 13:00-17:00

Place

Room 607, 6F, Conference Tower

Organized by

Japan Desalination Association

Admission Fee

JDA & APDA Member J-Yen 40,000 (30,000)*

Non-member               J-Yen 50,000 (40,000)*

 * In parentheses, the fee for 2 or more simultaneous application

To register, please contact the Registration Office of 2018 JDA Forum (jdaforum_reg@jtbcom.co.jp).
The following seminars are in Japanese (no translation provided),
but if you are interested in attending, please contact the Secretariat.
The Future of Groundwater Management
Japanese
Presentations to be given by government agencies, Follow-up Committee for the Basic Law on the Water Cycle and academic experts
| | |
| --- | --- |
| Date & Time | February 14 (Wed.) 10:30-12:30 |
| Place | Seminar C (within East Hall 1) |
| Admission Fee | Free |
Exhibitor Presentation
Japanese
For the Solution of Social Problems and Company's Water Risk Management
Yachiyo Engineering Co., Ltd.
| | |
| --- | --- |
| Date & Time | February 14 (Wed.) 12:45-13:25 |
| Place | Seminar C (within East Hall 1) |
| Admission Fee | Free |
Usage of ICT/IoT for the Smartification of Flood Counter Measures and the Future of the Infrastructure of Sewerage Systems
Japanese
Presentations to be given by Water and Disaster Management Bureau, Ministry of Land, Infrastructure, Transport and Tourism, Nihon Suido Consultants, Softbank
| | |
| --- | --- |
| Date & Time | February 14 (Wed.) 13:45-15:15 |
| Place | Seminar C (within East Hall 1) |
| Organized by | JTB Communication Design |
| Supported by | Water Management Bureau, Ministry of Land, Infrastructure, Transport and Tourism |
| Admission Fee | Free |
Applying IoT for the Smartification of Social Infrastructure / Water Utility
Japanese
Presentations to be given by Toyo University, Ministry of Economy, Trade and Industry, Ministry of Health, Labour and Welfare, Mitsubishi Research Institute, Hitachi, Iwate Chubu Waterworks
| | |
| --- | --- |
| Date & Time | February 15 (Thurs.) 10:30-12:30 |
| Place | Seminar C (within East Hall 1) |
| Organized by | JTB Communication Design |
| Admission Fee | Free |
The Latest in Smart Meters
Japanese
Presentations to be given by Japan Water Research Center, AICHITOKEIDENKI, Azbil Kimmon, JFE Engineering, Sensus Japan, DK Corporation, Toyo Keiki
| | |
| --- | --- |
| Date & Time | February 15 (Thurs.) 13:45-15:55 |
| Place | Seminar C (within East Hall 1) |
| Organized by | JTB Communication Design |
| Supported by | Japan Water Research Center |
| Admission Fee | Free |
AIST Water Project Seminar
Japanese
Presentations to be given by members of the AIST Water Project
| | |
| --- | --- |
| Date & Time | February 16 (Fri.) 10:30-12:00 |
| Place | Seminar C (within East Hall 1) |
| Organized by | National Institute of Advanced Industrial Technology (AIST) |
| Admission Fee | Free |
ARSIT Rainwater Harvesting Symposium: The Effects of the Rainwater Act
Japanese
Presentations and Panel Discussion to be given by Water and Disaster Management Bureau, Ministry of Land, Infrastructure, Transport and Tourism, Saitama Prefecture, Hokukon, NPO Rain City Support
| | |
| --- | --- |
| Date & Time | February 16 (Fri.) 12:15-13:45 |
| Place | Seminar C (within East Hall 1) |
| Organized by | Association for Rainwater Storage and Infiltration Technology (ARSIT) |
| Admission Fee | Free |
GWRA Water Business Seminar: Small Scale Distribution System for Developing Countries
Japanese
Presentations to be given by Global Water Recycling and Reuse System Association, Tohoku University, Mitsubishi Kakoki Kaisha
| | |
| --- | --- |
| Date & Time | February 16 (Fri.) 14:00-16:00 |
| Place | Seminar C (within East Hall 1) |
| Organized by | Global Water Recycling and Reuse System Association (GWRA) |
| Admission Fee | Free |