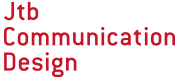 Secretariat of InterAqua
c/o JTB Communication Design, Inc.
Celestine Shiba Mitsui Building, 3-23-1, Shiba, Minato-ku, Tokyo, Japan 105-8335
Phone:+81-3-5657-0757
Fax:+81-3-5657-0645
E-mail: interAqua@jtbcom.co.jp
Related Event


See you again in our next edition
from Jan.30- Feb.1, 2019 at Tokyo Big Sight.
Date
Weather
Visitors
(Includes the concurrent exhibition)
February 14 (Wed.)
12,921
February 15 (Thu.)
14,504
February 16 (Fri.)
17,012
Total
44,437
InterAqua 2019 is scheduled for
January 30 (Wed.) – February 1 (Fri.), 2019
at Tokyo Big Sight!
If you are interested in reserving a booth, please contact the Secretariat.
*Booths will be available on a first-come-first-served basis.
Reserve your booth now to secure a good location!
What's New
Concurrent Events
Global Partners
Media Partners