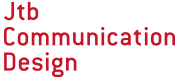 Secretariat of InterAqua
c/o JTB Communication Design, Inc.
Celestine Shiba Mitsui Building, 3-23-1, Shiba, Minato-ku, Tokyo, Japan 105-8335
Phone:+81-3-5657-0757
Fax:+81-3-5657-0645
E-mail: interAqua@jtbcom.co.jp
Related Event


To Exhibit
The next show in Feb 14-16, 2018 at Tokyo Big Sight
You can reserve your booth allocation for the next show now!
Booth allocation is based on "first come, first served"; obviously better allocation bring you fine business leads.
Category of Exhibits
Material / Module /
Parts
Polymer separation membrane(RO, NF, UF, MF), Ceramic, membrane, Ion-exchanger membrane, MBR(Membrane bio reactor), Filtering medium, Adsorbent material, Microbial immobilization carrier, Water treatment chemicals, Piping components, Pump, Blower
Equipments /
Instrument
Ultra pure water production system, Water purifying system, Seawater desalination system, Filtration system, MBR unit, Sludge treatment equipments, Adsorption equipment, Ozonizer/ ozone water generator, Ultraviolet sterilizer, Ultra microscopic bubble aeration equipment, Micro/ nano bubble generator, Electrolyzed water generator, Rainwater utilization system, Pipeline maintenance system, Measuring equipment
Plant (EPC, OM)
Water purifying plant, Seawater desalination plant, Sewage/ effluent treatment plant, Sludge treatment plant, Industrial wastewater recycle plant, Energy friendly water recycling utilization technology (hydro power/sewage heat utilization/sludge utilization for bio gas, etc.)
Management services
Operation & Management, Design-Build-Operate, Pipeline maintenance management, Water resource smart grid, Project-support solution (assessment/monitoring/protection software, etc.), Water treatment remote monitoring system, Comprehensive water and sewage charge system, Ultra pure water supply service, Groundwater utilization service
Disaster prevention /
Disaster countermeasure
Filtration system on disasters, Sanitation measure equipment, Emergency power source, Emergency water inundation measure technology, Distributed treatment system, Submerged radioactive material measure equipment
Visitors
Plants & Engineering/Construction/Consultants/Trading Firms & Agencies/Equipment, Facility, System/Corporate Users/Public Agencies, Organizations and Municipalities
Exhibition fee
| | |
| --- | --- |
| Commercial firms | ¥345,600(tax included) |
| Public organizations, University labs & Overseas pavilion | ¥172,800(tax included) |
Booth specifications
1 booth: 9 square meters (W3m X D3m X H2.7m)
with panels to separate neighboring booths *The corner booths will not have walls to aisles.
*The above exhibition fee does not include the cost for installation & dismantling, decoration, booth cleaning & disposal, and the charges for electricity/water supply and drainage/telephone.
*Service order forms for items such as electricity, telephones, floor construction, rental equipment, etc. can be found in the Exhibitors' Manual to be provided in End of October 2016.
How to apply
It is on a "First come, First served" basis.
Please refer to the Floor Layout

on our website and indicate the space number you require in the application form

and send it to the Secretariat by Fax.
After your application is completed, the exhibitor name and the booth location will be placed on the website on the next day.
* Please note that applications will close when all space is allocated even before the deadline.
Cancellation policy
In principle, applications cannot be cancelled after the Application Form is submitted. Only when the Secretariat deems it unavoidable will cancellations be accepted, and in such cases the following penalties will be incurred based on the date written notice of cancellation is received.
| Based on the date of cancellation | Cancellation fee |
| --- | --- |
| Until September 29th, 2017 | 50% of the invoiced amount |
| On and after September 30th, 2017 | 100% of the invoiced amount |
Schedule
| | |
| --- | --- |
| Deadline for application | September 29(Fri),2017 |
| Exhibitor's Manual | Around early December |
| Deadline for exhibition fee payment | October 31(Tue),2017 |
| Move in | February 12(Mon) & 13(Tue),2018 |
| Exhibition | February 14(Wed)-16(Fri),2018 |