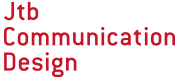 Secretariat of InterAqua
c/o JTB Communication Design, Inc.
Celestine Shiba Mitsui Building, 3-23-1, Shiba, Minato-ku, Tokyo, Japan 105-8335
Phone:+81-3-5657-0757
Fax:+81-3-5657-0645
E-mail: interaqua@jtbcom.co.jp
Hotel Reservations
Outline
InterAqua 2023, the 14th International Water Solution Exhibition, is a unique exhibition for water industry which will showcase a material, component, and apparatus which are indispensable in the process of water reuse, industrial cleaning, drainage, and recycle use for water and its energy saving and cost reduction.
Against the backdrop of the ever-growing global need for quantitative and qualitative solutions in the water industry, various key players from Japan and overseas will gather to open up a path to the next generation in water-related business.
The three-day exhibition will offer an opportunity for participants to sow seeds of innovation, seek out technological cooperation and engage in business alliances through consultations and networking.
This showcase is collocated with 14 related shows to expect high synergistic effect.
Please be part of this unique event in Japan.
Theme /
Category of Exhibits
Theme







Category of Exhibits
Material / Module /
Parts
Polymer separation membrane(RO, NF, UF, MF), Ceramic, membrane, Ion-exchanger membrane, MBR(Membrane bio reactor), Filtering medium, Adsorbent material, Microbial immobilization carrier, Water treatment chemicals, Piping components, Pump, Blower
Equipments /
Instrument
Ultra pure water production system, Water purifying system, Seawater desalination system, Filtration system, MBR unit, Sludge treatment equipments, Adsorption equipment, Ozonizer/ ozone water generator, Ultraviolet sterilizer, Ultra microscopic bubble aeration equipment, Micro/ nano bubble generator, Electrolyzed water generator, Rainwater utilization system, Pipeline maintenance system, Measuring equipment, Exhaust heat recovery equipment, Wastewater recycling, Collection of valuable materials, Volume reduction system for sludge
Management System /
Sersice
Operation & Management, Design-Build-Operate, Pipeline maintenance management, Water resource smart grid, Project-support solution (assessment/monitoring/protection software, etc.), Water treatment remote monitoring system, Comprehensive water and sewage charge system, Ultra pure water supply service, Groundwater utilization service, Smart metering system, LPWA networks, Data analysis services, Financial service
For water security,
ensironment or disaster
risk management
Filtration system on disasters, Sanitation measure equipment, Emergency power source, Emergency water inundation measure technology, Distributed treatment system, Submerged radioactive material measure equipment, Consultation services, green infrastructure
Visitors
| | | |
| --- | --- | --- |
| Corporate Users / Public Agencies Organizations and Municipalities | Electronical Power / Energy | Equipment, Facility, System |
| Private users of manufacturing Industries and facilities | Plants & Engineering / Construction / Consultants | Information & Communication Technology |
| Raw materials, Industrial materials, Water chemicals | Trading Firms & Agencies | University, Research |
Venue:
Tokyo Big Sight, Japan
The Synergy between related fields through 13 concurrent events create new business chance and open innovation.