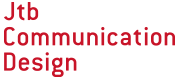 Secretariat of InterAqua
executive committee
c/o JTB Communication Design, Inc.
Celestine Shiba Mitsui Building, 3-23-1, Shiba, Minato-ku, Tokyo, Japan 105-8335
Phone:+81-3-5657-0757
Fax:+81-3-5657-0645
E-mail: interAqua@jtbcom.co.jp
Thank you for all the visitors and exhibitors for joining InterAqua 2017.
Next show will be held from February 14-16, 2018 at Tokyo Big Sight.

Date
Weather
Visitors
(Includes the concurrent exhibition)
February 15 (Wed.)
15,928
February 16 (Thu.)
18,125
February 17 (Fri.)
19,053
Total
53,106
The next show in Feb 14-16, 2018 at Tokyo Big Sight
Contact Secretariat for inquiry.
You can reserve your booth allocation for the next show now!
Booth allocation is based on "first come, first served"; obviously better allocation bring you fine business leads.
What's New
2017/2/16

The next show in Feb 14-16, 2018 at Tokyo Big Sight
Concurrent Events
Global Partners
Media Partners