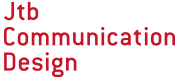 Secretariat of InterAqua
c/o JTB Communication Design, Inc.
Celestine Shiba Mitsui Building, 3-23-1, Shiba, Minato-ku, Tokyo, Japan 105-8335
Phone:+81-3-5657-0757
Fax:+81-3-5657-0645
E-mail: interaqua@jtbcom.co.jp
Hotel Reservations
Visitor Guidance
Pre-registration is now OPEN!
Allows you to access 16 Exciting Concurrent Events.
Click Exhibition Logos!  
To avoid long queue onsite, you are recommend to pre-register.
You can access to All Concurrent Events for the duration of the event !
Free Entry!
Before visiting
Complete the online registration .
Print the Visitor name badge before arriving at Venue.
Save queuing time on the day! Go to venue directly.

One to One Business Meetings with all Exhibitors and Visitors. (16 Concurrent Events)
Our Business Matching System lets you approach your potential partner before the event.
Send appointments request
Meet in person at the meeting space
First need to register online as a visitor.