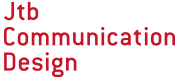 Secretariat of InterAqua
c/o JTB Communication Design, Inc.
Celestine Shiba Mitsui Building, 3-23-1, Shiba, Minato-ku, Tokyo, Japan 105-8335
Phone:+81-3-5657-0757
Fax:+81-3-5657-0645
E-mail: interAqua@jtbcom.co.jp
Related Event


InterAqua is pleased to announce that a new zone dedicated to IoT Solutions will be available this year.
In this digital age, IT technology is a necessary asset for the water industry. The new "IoT Solutions Zone" will feature exhibits specializing in IoT, including smart meters, smart sensing, communications technology, solutions using big data, etc.

The IoT Solutions Zone will be located next to ENEX / Smart Energy Japan / Energy Supply & Service Showcase, the exhibitions specializing in resources and energy infrastructure such as electricity and gases, providing the opportunity to find an all-around solution for the realization of an ideal smart society.
Categories of Expected Visitors
Waterworks / Sewerage Businesses, Plant Engineering, Design / Consultants, Trading Companies, Machinery / Equipment Makers, Manufacturers including Water Consumers, Universities / Research Institutes, Electricity / Gas Services, Aggregators, Energy Management Businesses
Categories of Prospective Exhibitors
| | |
| --- | --- |
| Hardware | Sensors for water quality / Water quantity / Water levels, Smart meters, Power supplies for energy harvesting devices, etc. |
| Software / Systems | Remote monitoring / Control systems, Cloud / Big data / Analysis solutions, Security solutions, Cloud services, etc. |
| Communication Solutions | Radio communications modules / network technology (LPWA: SIGFOX, LoRaWAN, NB-IoT, Wi-Sun, etc.) |
Related Seminars (*Tentative; Details will be available in late November)
CPS / IoT in waterworks related businesses
Wireless communications solutions in a smart water environment
Special Benefits
Exhibitors in the IoT Solutions Zone will be provided with the following benefits:
Promotion in the Organizer's e-mail blasts
Promotion in the invitation for visitors
Promotion on the official website
Exhibition Fee / Application Form
The exhibition fee / application form is the same as all other booths.
Please chose the preferred location on the Floor Layout from the IoT Solution Zone.
Be sure to state on the application form that you would like to exhibit in the IoT Solution Zone.